PLEASE REFER BACK TO THE POLICY ISSUER
For these claims, please refer back to the administrator of the cover (employer or broker) to obtain the relevant claims form and follow the submission guidelines. As soon as we receive your claim papers we will be able to respond.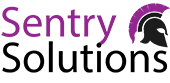 Sentry Solutions is a trading style of Rightpath Insurance Solutions Ltd. © 2019 Rightpath Insurance Solutions Ltd. registered in England and Wales. Registration number: 6411430. Registered office: Suite 1, Market Square Chambers, 4 West Street, Rochford, Essex, SS4 1AL
Sentry Solutions, PO Box 6430, Basildon, SS14 0QT, UK
Hours: 9:00am - 5:00pm, Monday to Friday. Closed Bank Holidays.
claim@sentrysolutions.com